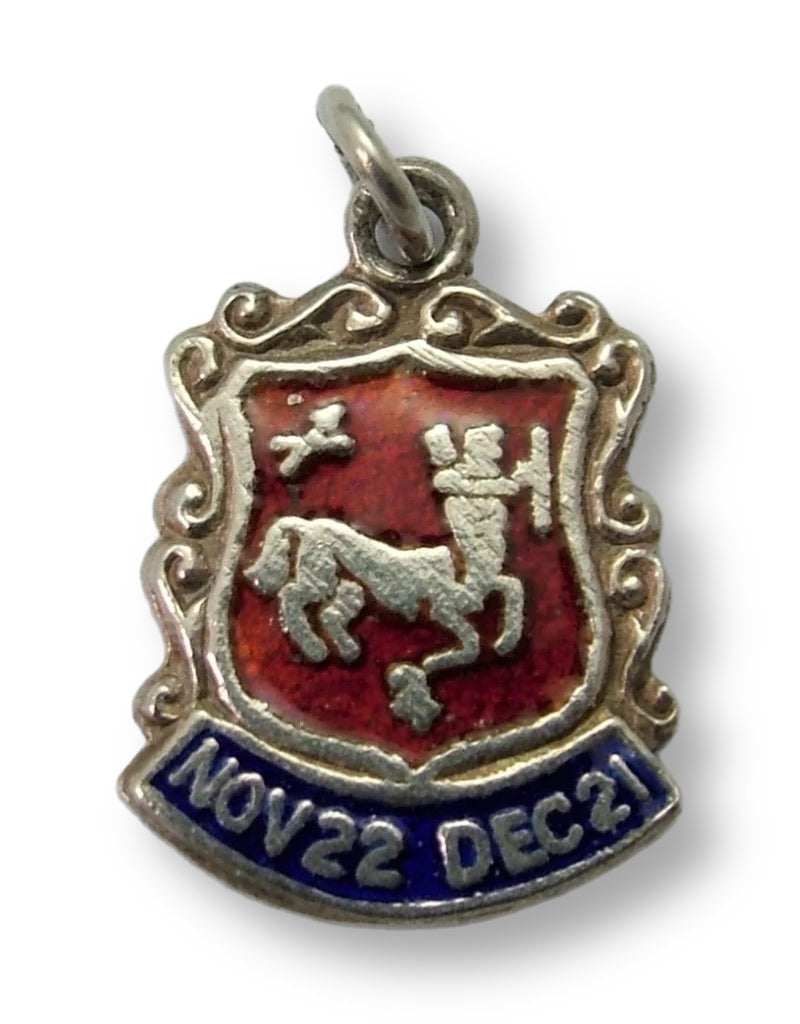 Vintage 1960's Silver & Enamel Shield Charm for the ZODIAC Sign of SAGITTARIUS (Design A)
A vintage 1960's English silver and enamel zodiac shield charm for the star sign Sagittarius.
It measures 16mm (5/8ths of an inch) by 11mm (7/16ths of an inch) and weighs approximately 1.3 grammes. It is in very good condition, just slightly tarnished, and marked SILVER on the back. Please note that this is a stock photograph and the piece you will receive may have very slight differences but will generally be the same colour, design and be in very good condition.
I currently have around 1200 different shield charms that aren't listed on the website. If you would like a list of the place names available, with prices, please drop me a line. Prices start from just £3.
Don't forget, free shipping on all UK orders and free for worldwide orders over £100.
---
---
More from this collection